In combination with Restaurant De Hebberd
Dinner & balloon flight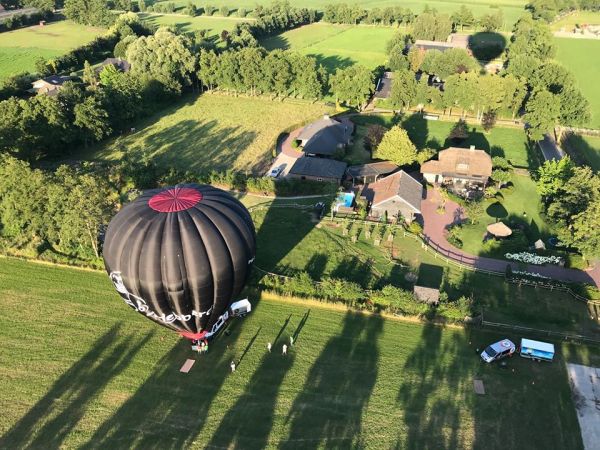 The most complete package
A balloon flight and à la carte dining for a fixed competitive price.
A carefree evening
The complete package is in collaboration with restaurant De Hebberd. The balloon flights are also carried out with the hot air balloon of De Hebberd. This balloon can accommodate 4 to 7 passengers.
Zorgeloos en compleet arrangement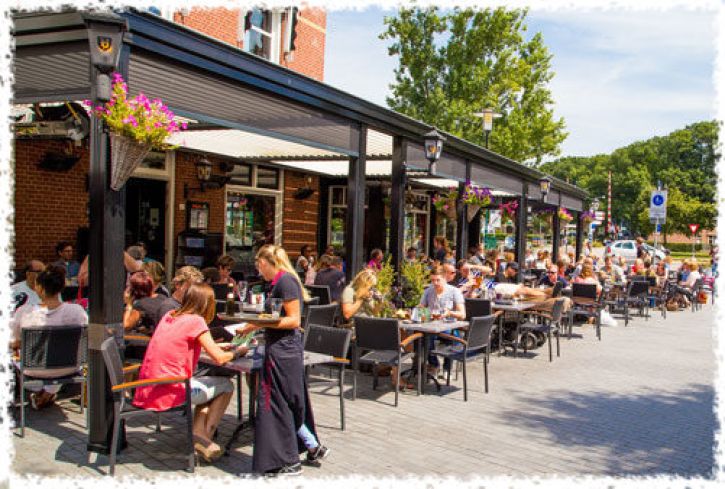 it all starts at restaurant "De Hebberd"
You will be welcomed at restaurant De Hebberd in Barneveld or Amersfoort.
TIME TO RELAX!
Hot-R balloon flights and restaurant De Hebberd consider it an honor to welcome you as a guest. Now is the time for you to relax. Our team will pick you up at the restaurant and take you to the take-off location here in the region. That's where our team starts building the basket, burner and balloon. After a short safety briefing from the pilot, the balloon will inflate in approximately 15 minutes and you can board. Once off the earth, you can enjoy the beautiful landscape that passes beneath you for an hour.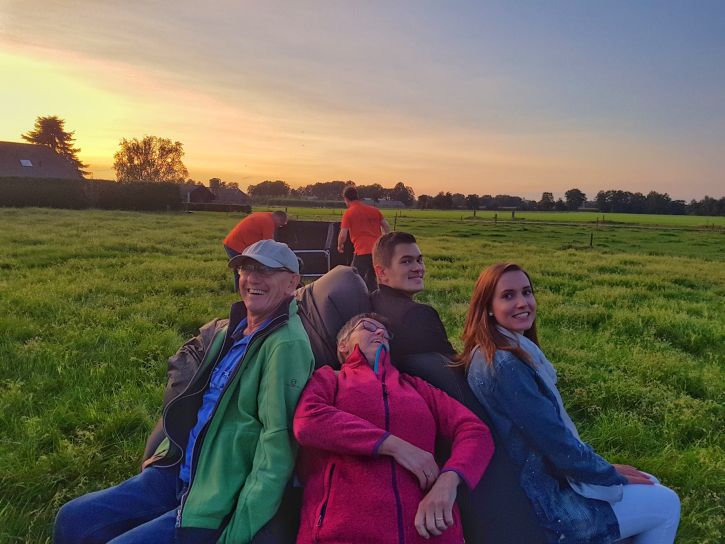 Completely carefree
NAfter the balloon flight, we will take you back to the restaurant. There we drink a glass of champagne and every passenger receives a balloon flight certificate. After that, a table is ready for you and the service takes care of the inner person.
Book your silver or gold balloon flight package
WWe offer you a pleasant evening, delicious food and a beautiful balloon flight over the Gelderse Vallei and Veluwe region. You can opt for a balloon flight with a 2-course dinner, the 'Silver' package or you can choose the 'Gold' option. With the golden package you get a 3-course dinner and the price includes all drinks.
Complete package now from 215,- p.p.
take advantage of this competitive price now!