Possibilities for
Promotion, Marketing & Photography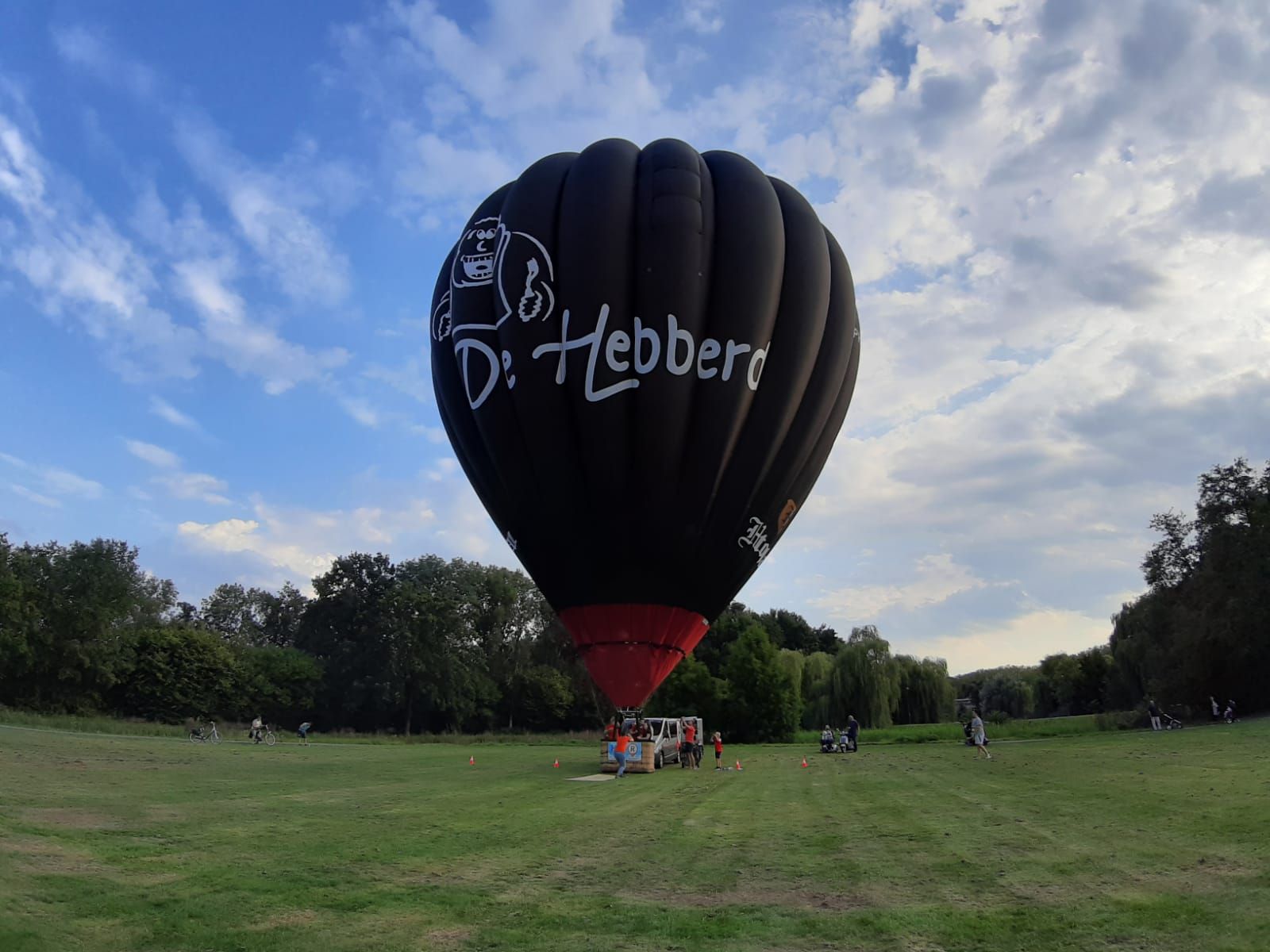 in and on the picture
No advertisement is as big, striking and original as the hot air balloon. A hot air balloon with your brand or branding is guaranteed to attract the attention of a large audience. In addition to advertising value, a hot air balloon offers places for passengers. In addition to an advertising object, you also have the perfect solution for promotional gifts.
Balloon advertising can already start with a logo banner on the basket. Of course it is also possible to promote your product or company all over the world with your own hot air balloon.
Became curious? Please contact us directly.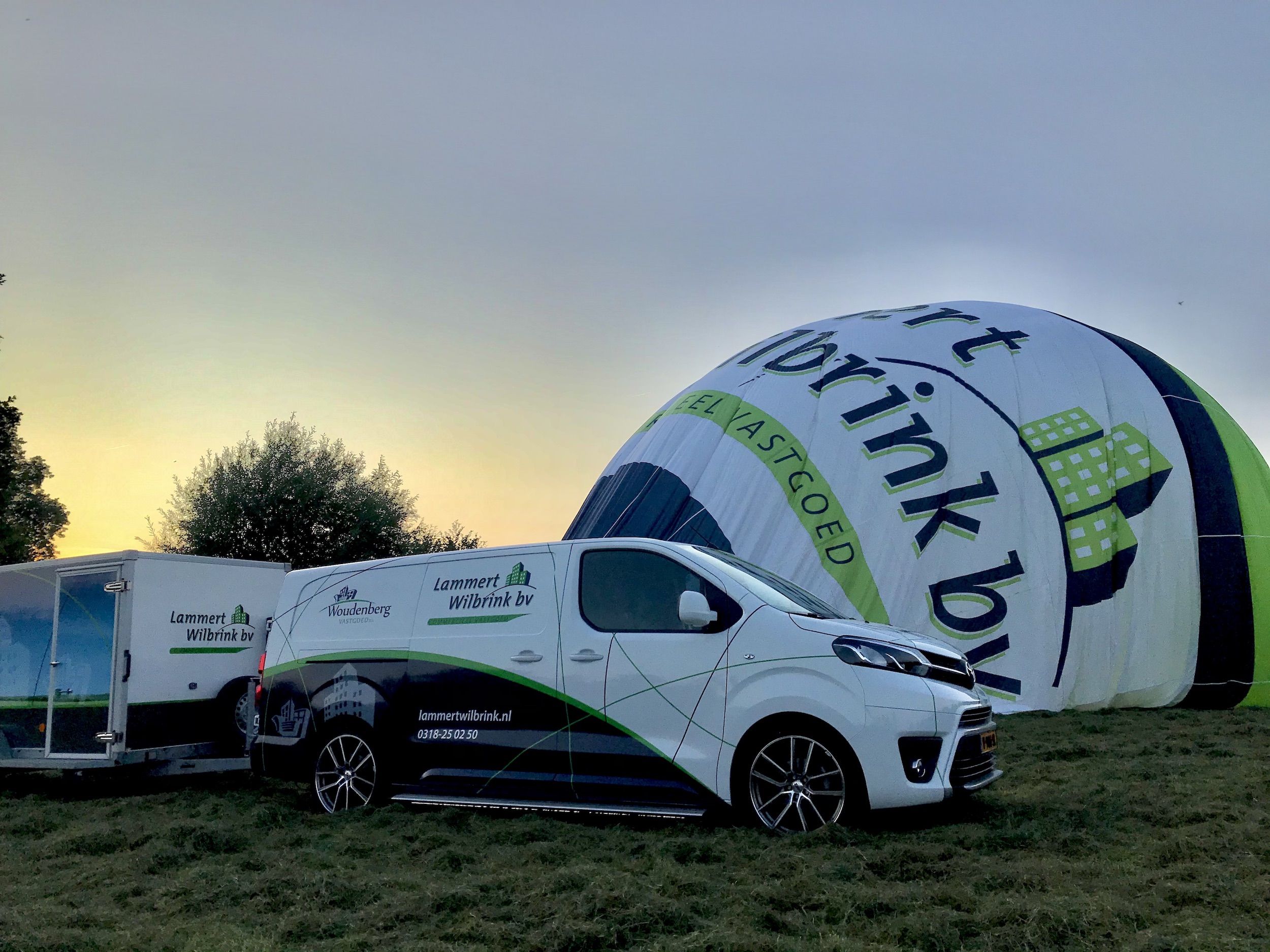 STANDING OUT MAKES THE DIFFERENCE
Companies such as MediaMarkt, De Hebberd, Lammert Wilbrink Commercieel Vastgoed BV and Hertog-Jan preceded you. Big names that really don't need advertising. Everyone knows them, but by deploying their own hot air balloon, they ensure that everyone keeps thinking of them.
For example, Lammert Wilbrink takes his guests into the air with his hot air balloon. Restaurant de Hebberd now has ballooning on its menu. At Hertog-Jan, the balloon flights are a permanent part of a reward system among the staff. We can also make a difference for your brand.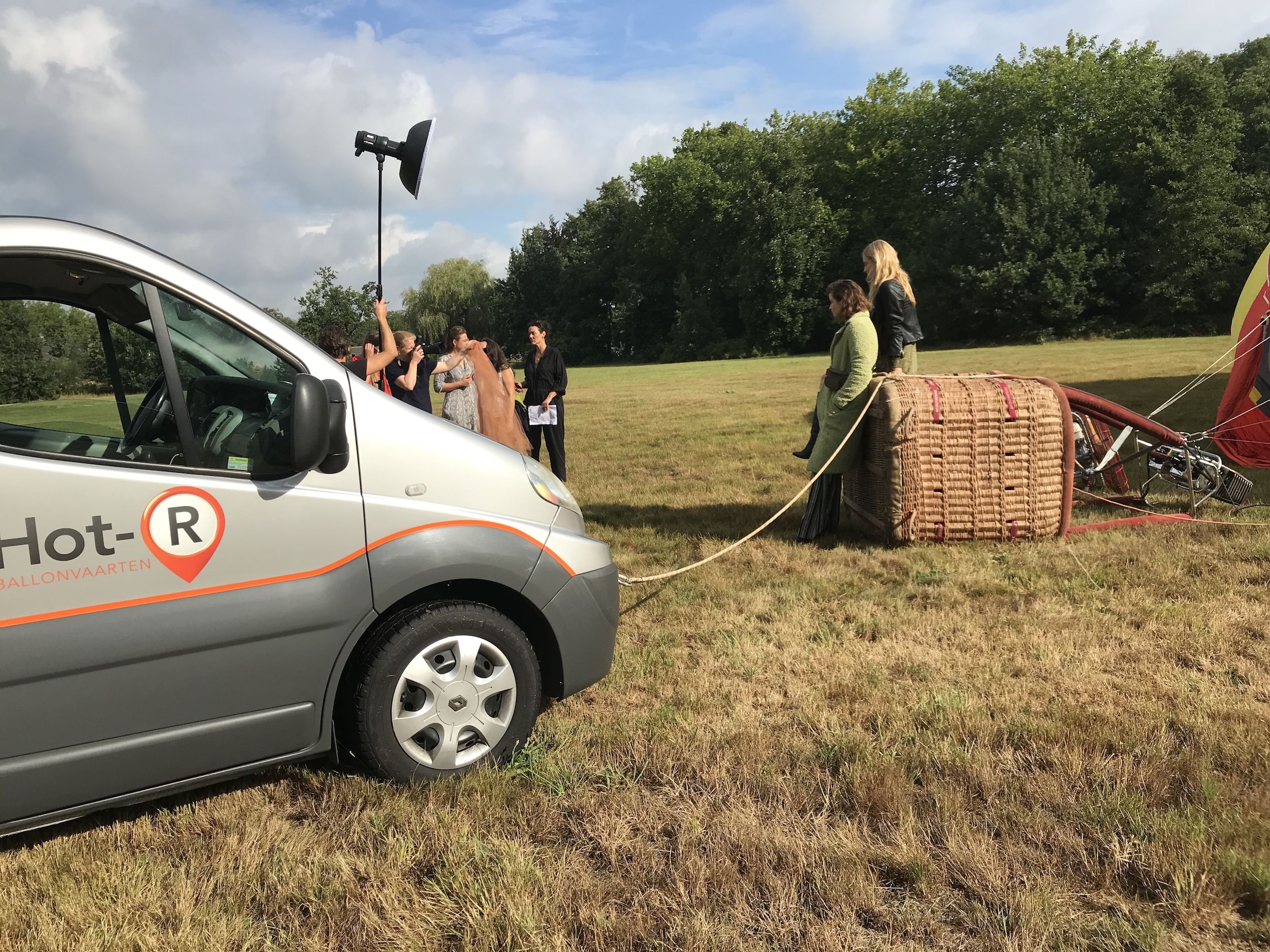 Case: Vogue Netherlands
The most leading fashion magazine in the Netherlands is Vogue! They held a photo shoot with one of our balloons especially for the big fashion issue Fashion's New Age. Photographer Paul Bellaart captured a collection of fantastic photos. The result: Our balloon basket on the cover of the September 2017 issue.
Case: The Sting Group
In 2020 we were approached by The Sting Group. The fall collection of the Costes Fashion stores was photographed in and around our ad-free hot air balloon. The photos have been used for online and offline purposes.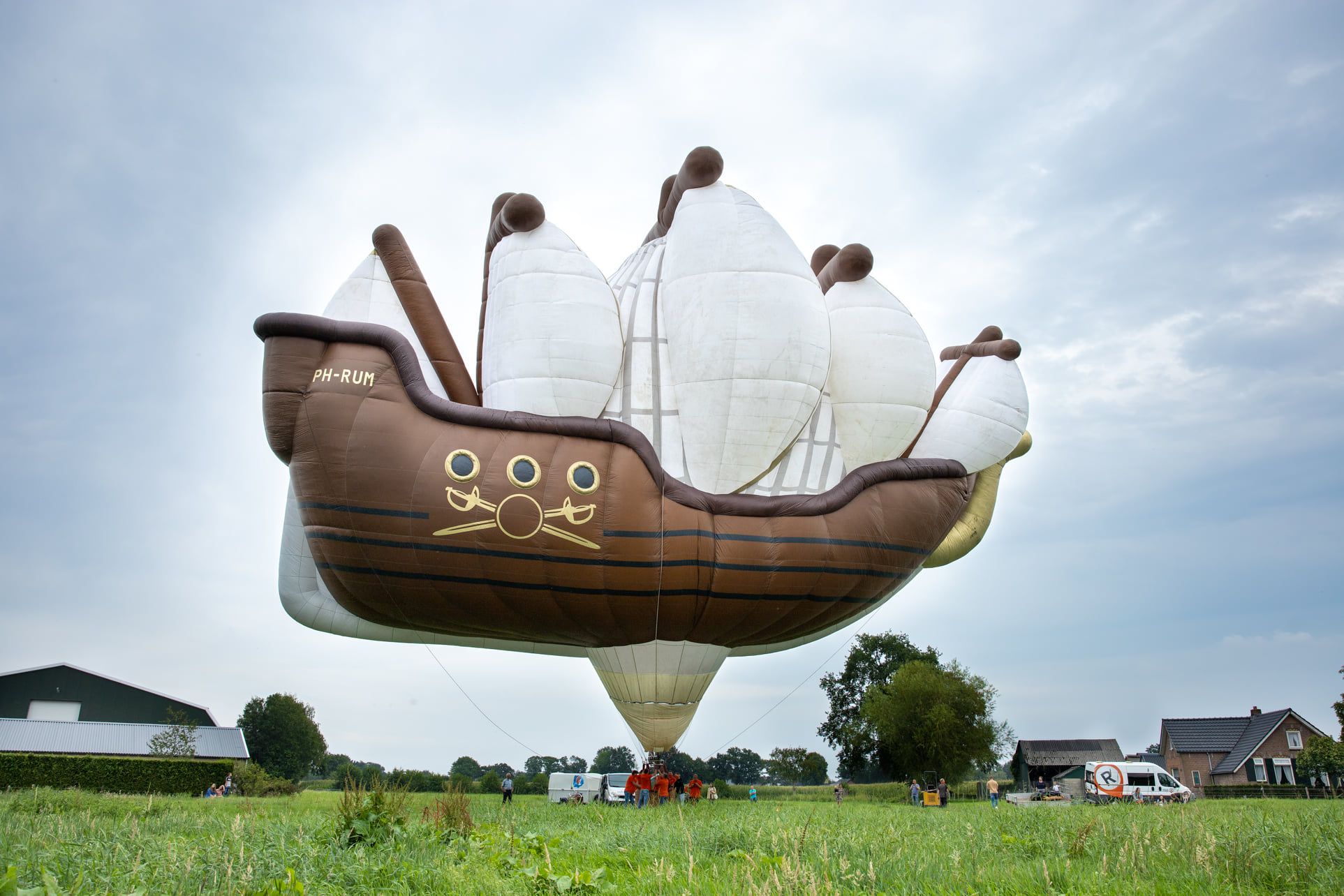 PROMOTE YOUR COMPANY NAME AND/OR PRODUCT?
A hot air balloon can be made in almost any shape. Over the years, thousands of different shapes and sizes have been produced. Do you have a new idea, a creative design? Now is the time to realize this. We work with the best balloon builders in the world! Contact us today for a no-obligation introduction.
Are you our next project?
Special wishes
A marriage proposal during the balloon flight, paratroopers jumping out of the balloon or an old balloon basket as a chicken coop? Several original requests have been made in recent years. We like to think along with you and together we always find the perfect solution for your specific wishes.
Exceptionally creative ideas and unthinkable solutions arise within our company. Do you dare to challenge us?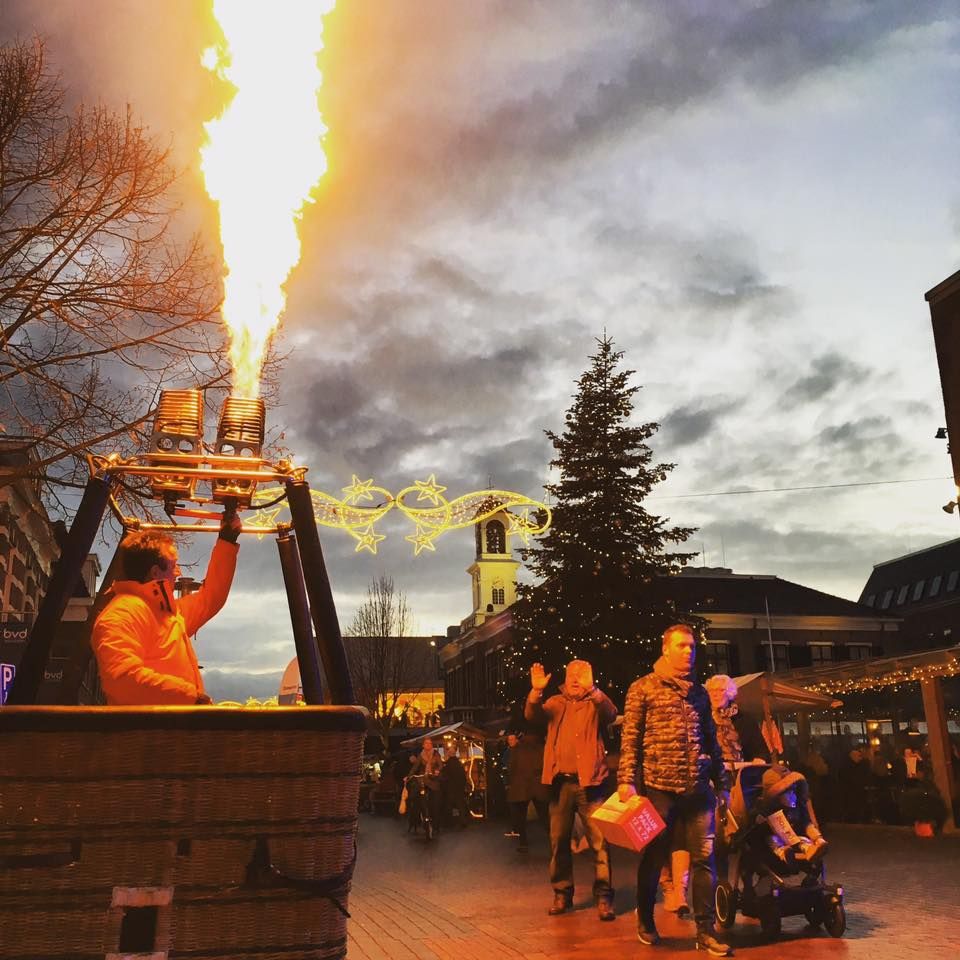 Decoration rental
A balloon, basket, burner or fan are unique objects that can be used to draw attention to your product. We can provide you with all conceivable balloon attributes.
You will be amazed at the many possibilities and shapes in which these balloon parts can promote your product or company. We can't wait to make a beautiful creation for your brand.